The world was fascinated by the bloodmoon earlier in January. A beautiful natural appearance! Mix that with a beautiful place on earth where a rare authentic, fine culture is alive and kicking today. The North Portuguese city of Porto!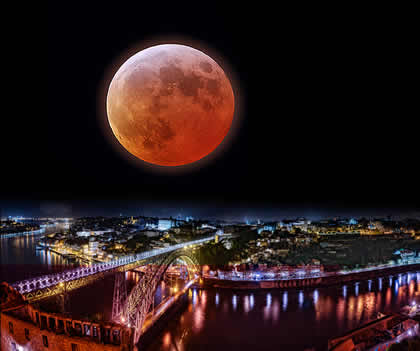 A city and nation confident to catch the World's attention.
In and around Porto, one will experience influences of great craftsmanship that the Portuguese have developed from generation to generation in specific crafts and fields. For example, wine and textiles. The activity at the Universidade do Porto runs like a thread through daily life here.
3V Underwear is made here, with pride. From innovative knitting of bamboo yarn to a fabric in a unique high knitting gauge, to the transport to The Netherlands of a carefully established product, to be delivered to those who were #inspired by our story, and the quality we promise.