Storytelling about clothing and textile is inspiring and endless. Over eras, families earned their daily bread manufacturing clothing for people to fulfill their daily lives' needs. Today, textile and clothing manufacturing in the Braga Region in Northern Portugal has grown into a highly professional and innovative industry, serving labels and brands all over the world.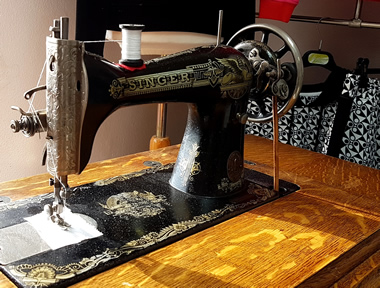 This picture was taken during a visit to the facilities of our manufacturing partner, Ribeiro & Campos, located in Barcelos. The family business was founded in 1979. João, who manages the family business today, secretly invited me into the office of his father where all kinds of machines and devices are carefully kept, showcasing a journey in time building the family business.
The way he did that, was illustrative for the way how the company takes care of the products of its clients today. Well meant, authentic, and with great care.
You might say, that the spirit and drive where the family business was built on, still lives today.